Mal keine Werbung für eine reine Nähanleitung (ich glaub ich hab bald 20 von ihr) von
Michelle
sondern ein paar andere interessante Dinge von ihr. Für diejenigen von euch, die selbst Anleitungen erstellen und vertreiben möchten, hat sie eine Broschüre bzw. Anleitung geschrieben, wie man Nähanleitungen mit Open Office erstellt und formatiert.
This time no advertising for bag patterns (I think I nearly have 30 of her great patterns) from Michelle but a few other interesting offers from her. For those of you who like to write and sell/share your own patterns, she has instructions on how to format your sewing pattern with Open Office.
How to Format a PDF Sewing Pattern in OpenOffice
Dann könnt ihr noch eine Lizenz zum öffentlichen Abhalten eines Nähkurses mit einer ihrer Anleitungen erwerben. Also ihr müsst dann nicht für jeden Teilnehmer die Anleitung kaufen, sondern nur einmal dieses spezielle Angebot und könnt dann unterrichten, ohne das Copyright zu verletzten!
You can also buy a license to teach her patterns in a class. So you don't need to buy for every participant an own pattern. And you don't break her copyright!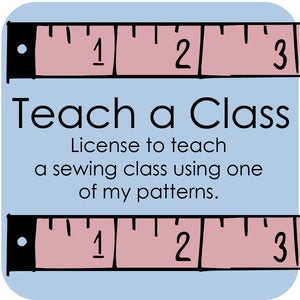 Teach a Class
Und zu guter letzt noch etwas für die Kleingewerbetreibenden unter euch: wenn ihr schon immer wissen wolltet, wie ihr eure schönen genähten Sachen am besten bepreist, dann hilft euch diese Tabelle.
And here is a spreadsheet where you can calculate the prices for your finished products for selling, for all of you who like to sell there sewing goods.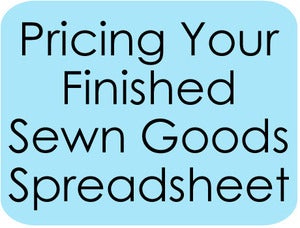 Pricing Your Finished Sewn Goods Spreadhseet
Wenn ihr aber einfach nur gern näht und gute Taschenanleitungen schätzt, dann werdet ihr in ihrem
Shop
sicher auch fündig :)
If you just like to sew for fun, I am sure you will find great patterns in her shop as well :)
Viel Spaß damit - have fun
Susanne